Phone Repair Coventry| How to Get Your Phone Fixed Quickly and Easily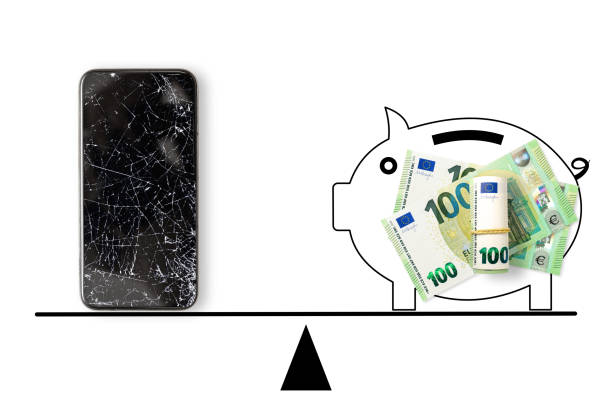 Are you looking for phone repair Coventry services that are reliable and fast? We will go over the different methods to quickly and easily get your phone repaired in Coventry. We'll discuss the most popular options, as well as the pros and cons of each method. By the end of this post, you'll know exactly how to get your phone fixed quickly and easily.
1) Find a reputable phone repair shop
When it comes to finding a reliable phone repair shop, look no further than your local area. Search online for reviews and ratings of local businesses and take the time to read through the feedback. Visit the shop in person and ask questions to gauge their knowledge and quality of service. Look for a shop that offers a warranty on repairs and is certified to handle your device. Make sure to check their customer service as well as their prices to make sure you get the best value for money.
2) Research the most common phone problems
Knowing the most common phone problems can help you decide if a professional repair service is necessary. Common phone issues include cracked screens, battery drain, water damage, power and volume button issues, and slow performance. Take some time to explain yourself with these common problems so you can troubleshoot them yourself or know what to expect when seeking professional repair services. Knowing what's wrong with your phone can also help you save money by getting the right part or service from the get-go.
3) Decide if you want to DIY or hire a professional
If you are considering repairing your phone yourself, you should research how to do it and consider the risks. If the issue is more complicated than just a cracked screen, you may want to hire a professional phone repair service. Professionals have experience in handling complex repairs that require more sophisticated tools and knowledge. They can also offer warranties on their work, which offers peace of mind. Before deciding, make sure to do research on different repair services, read customer reviews, and get quotes.
4) Choose the right phone repair service
When looking for a phone repair service, it's important to choose one that is reliable and trustworthy. Do some research online to read reviews from past customers. Make sure to ask questions about the repair process, cost, and turnaround time. Talk to family and friends who have used a phone repair shop before to get an honest opinion. Finally, check if the shop offers a warranty on their repairs and parts. Choose the right service and you'll be able to get your phone fixed quickly and easily.
5) Get a quote for the phone repair
Before booking an appointment, it's important to get a quote for the repair. Make sure to find out the cost of parts and labor, as well as any additional fees that may be charged. Ask if there are any discounts or special offers available. Ensure you are aware of any warranties or guarantees given for the repair. Get all the information you need to make an informed decision before proceeding.
6) Book an appointment for phone repair
If you need to get your phone repaired, the first step is to book an appointment at a reputable repair shop. Most shops will offer online booking services and many will have dedicated customer service lines that you can call for assistance. When booking an appointment, make sure to provide as much information as possible such as the make and model of your phone and the issue you're having. This will ensure that the technician can provide an accurate quote and determine the necessary repair.
7) Prepare your phone for repair
Before taking your phone to a repair shop, you should back up your data and disable any locks. This will help ensure that your personal information is secure. You should also remove any external cases, accessories, and SIM cards from the device. If there are any screws, you should remember where they go, so you can put them back in the correct spot. Finally, make sure the battery is charged or bring a power source if possible. Doing this will ensure a smooth and successful repair experience.
8) Go to your appointment and get your phone fixed
When you arrive for your phone repair appointment, make sure you have all the necessary information about your device. The repair technician will need to know the make, model, and any other details about your phone to diagnose the issue. After the technician has diagnosed the issue, they'll be able to provide you with a repair estimate and discuss the possible solutions. Once you've approved the repair and received an estimate, the technician will begin to repair your phone. Be sure to ask any questions or voice any concerns you may have during the repair process. After the repair is complete, test your device to ensure that it's working properly before leaving the shop.
9) Test your phone after the repair
Once your phone has been repaired, it's important to check that the repair was successful and that the phone is functioning properly. You can do this by running some basic tests. Check that all the buttons and features of your phone are working as they should be, and make sure the battery holds a charge. Additionally, check if there are any software updates available. Taking these steps will ensure that you get the most out of your phone after the repair.
10) Give feedback to the phone repair shop
It's important to let the phone repair shop know how your repair went. After all, they put in hard work and effort to make sure you get your phone back up and running as quickly as possible. You can leave a review or feedback on their website, or even contact them directly with your thoughts. Your feedback will help them to continue offering a high-quality service to other customers. Make assured to thank them for their hard work and for helping you out!
https://www.mobilephonesrepairs.co.uk/wp-content/uploads/2023/02/mobilephonesrepair-logo.png
0
0
ss
https://www.mobilephonesrepairs.co.uk/wp-content/uploads/2023/02/mobilephonesrepair-logo.png
ss
2023-03-22 07:29:33
2023-03-22 07:29:33
How to Get Your Phone Fixed Quickly and Easily